Campaign includes: Event Targeting, Keyword Re-targeting and Geo-Fencing with Conversion Sites.


1.2X HIGHER than the national average CTR.


Over
120 Onsite

Visits
from consumers who have seen the advertisement!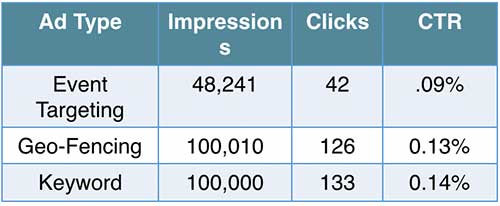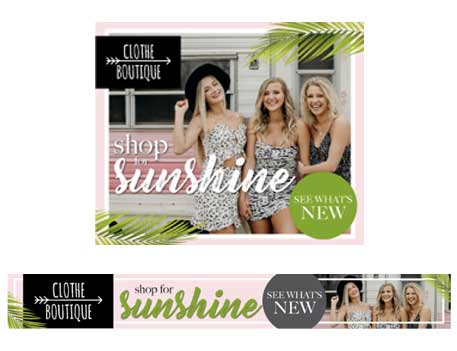 Customer is paying less than
$8.06 Per Onsite Conversions
& less than
$8.25 Per Click
as a result of this Campaign.